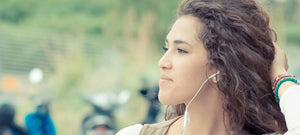 Jolen
Testimonials
& Reviews
See what real women are saying about their positive experiences using Jolen beauty solutions.
Real Women
As the #1 selling bleach brand on the beauty market for over 50 years — with an expertise in facial cream hair removal products — we've accumulated a lot of love from some of the real women using our products. See what they had to say and see why Jolen beauty solutions may suit you.
- Annie
"It beats the Sally Hansen equivalent. Jolen bleached my hair much lighter than them. There was no obvious scent and although I left it on the entire ten minutes, it didn't irritate my skin. Great product!!"
- Amy
"I'm Asian and I need to bleach my facial hair often, it's a wonderful product for me, its suits my skin and leaves it radiant."
- Victoria
"I am a huge fan and have been for many years. I've even used it while I was pregnant with no problems."
- Gigi
"I never wanted to wax the hair on my arms. Jolen makes it 'disappear,' and doesn't hurt. I swear by this product."
- Crystal
"I use this product on my upper lip. It works great in-between waxing!"
- Christine
"I have used Jolen for many years. I've strayed away to try other similar products but found that Jolen is the best. I think it is a big reason I look so young for my age!"
- Katie
"Amazing for eyebrows! I have naturally dark brown hair that I dye blonde. I also have naturally dark brown eyebrows. So, every 4 to 6 weeks when I color my hair, I lighten my eyebrows with this amazing product!!! And so far, everybody believes I'm a bleach blonde!!!"
- Morgan
"I am a teen girl who uses this product to bleach my embarrassing mustache. After I use Jolen, [my mustache] turns completely invisible. [Jolen] does not leave red blotchy areas where it is applied."
- Julia
"I've been using this product for at least 15 years and it's perfect for me. You can always adjust the strength so skin irritation is not a problem. Love it!"
- Cammy
"I have tried waxing, and shaving only to be left with unsightly bumps after a week or two. This product is so easy to use and applies smoothly. It leaves my skin soft and clear."
- Missy
"I was really self-conscious about my 'mustache' problem. Jolen certainly made it invisible! And it was easy to use with fast results too."